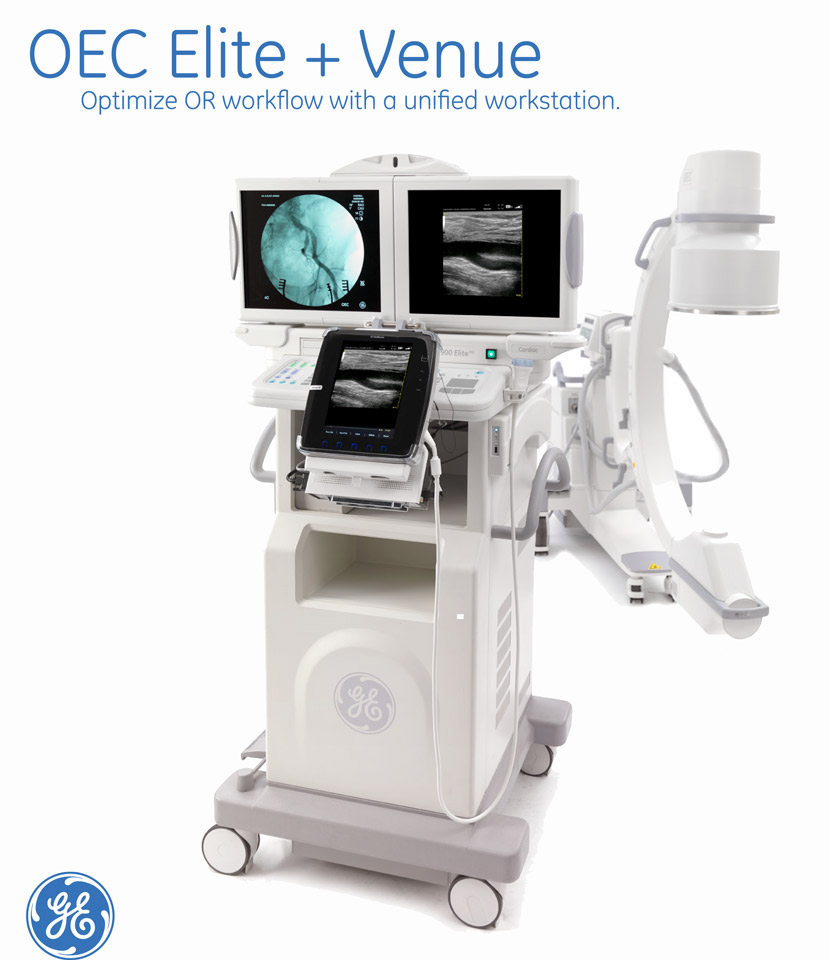 A Premium Choice
With the same penetrating power of the 9800 Plus, the 9900 Elite offers articulating, rotating flat screen monitors, touch screen workstation. USB Port and CD/DVD are standard to make image transfer simpler than ever.
It is available in a Super C and a standard C. It also offers a portable GE Venue series ultrasound as an integrated (yet movable) option.
With a low dose mode for up to 50% dose reduction, the GE OEC 9900 Elite was designed with dose management as a priority, like all GE OEC C-arms. It is known for it's ease of use. With eight of every 10 C-arms sold in the US being a GE OEC, everyone knows how to use one, even the contract radiation technologist who has to fill in for a member of your staff, at the last minute on your busiest day of the week.
When you know you want the best, the 9900 Elite is the choice for you.