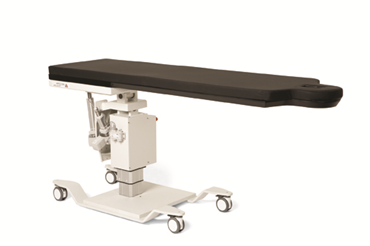 STILLE Medstone Tables and Specs
Arcoma designed and manufactured the "Medstone™" Elite and Precision mobile imaging tables for pain management, vascular, and urology with emphasis on quality and reliability for use with the high-end mobile digital imaging c-arm with complete 360⁰ rotation of unencumbered imaging allowing 3D imaging.
The Arcoma "Medstone™" series of imaging table have become the benchmark in the industry and are renowned for their reliability since there original introduction in 1999. All the tables are designed and engineered in Sweden and manufactured in the United States, utilizing only the highest quality components.
More Information