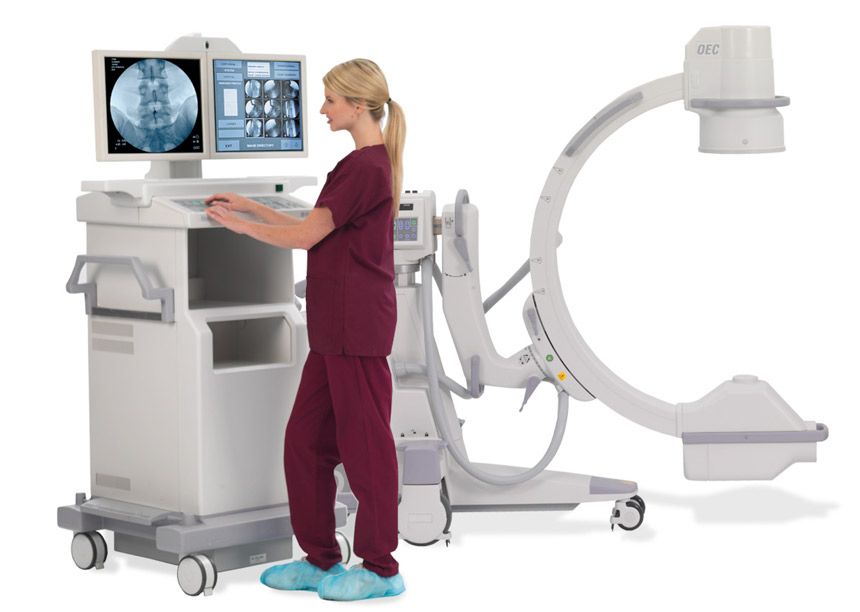 A Classic Choice
A fixture in many Pain Management and Outpatient settings. If your patient population requires the penetrating power of a c-arm able to consistently penetrate dense anatomy, but your budgetary needs are equally as important, the 9800 Plus is a well- recognized, classic standard.
Known by many interventional pain specialists as the C-arm with the "Super C". If offers 55 degrees of overscan and 33″ of depth that allows you to position from an AP to a Lateral without 'fighting' with your table.
With more than 11,000 OEC 9800 systems in use world-wide, chances are you were trained on one, so you know that you can obtain a superb image in almost any situation. What you might not know is that the 9800 Plus is known as the work horse. It is synonymous with dependability and reliability – exactly what you want and deserve if your office or ASC doesn't have the luxury of owning a fleet of C-arms in the event of an issue.
With a one year warranty and post warranty service contracts available, your C-arm will be serviced by a local, full-time, direct team of GE OEC Field Service Engineers.
If you depend on your C-arm, when you trust in OEC you get value beyond the hard-work and image quality of your C-arm.
More Information
9800 Plus – A Classic Choice
9800 Tech Data
9800 Plus NewView Monitors