We rent portable GE ultrasound systems to just about any type of healthcare facility or healthcare provider anywhere in the USA. We purchase our systems brand new, directly from GE. You can rent for a week or as long as you might need to, no matter where you are in the USA or your type of facility.
Contact Harlee Medical at 713-665-5510. We will create a rental program to fit your needs.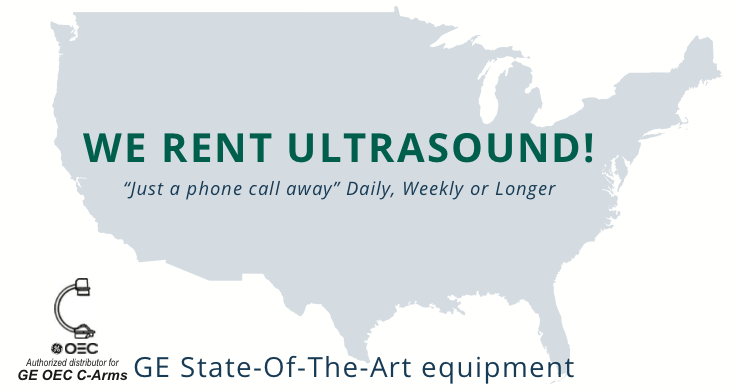 We offer only late-model, portable units such as the GE's new LOGIQe R7, which we purchase brand new, directly from GE.
Ultrasound Rental FAQ
Why and when should I rent?
Harlee Medical
To fill a unexpected need when the capital budget does not include an ultrasound system.
"Try before you buy." Use the unit to be sure that it is what you really want and need.
To verify and better understand ultrasound reimbursement.
To understand how incorporating ultrasound will effect work flow.
Uncertainty in the US healthcare market. Is it smart to make a large investment or sign a long-term lease?
A new ultrasound-trained physician is about to join and needs a system to begin practicing but an ultrasound system is not in the capital budget.
Your current ultrasound unit has "died" and you need a system fast.
You only need a system for a short term project.
It is all about filling unexpected or short term needs.